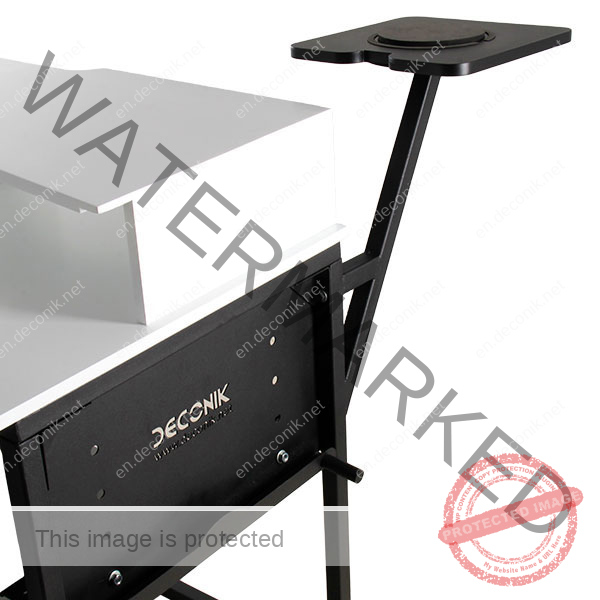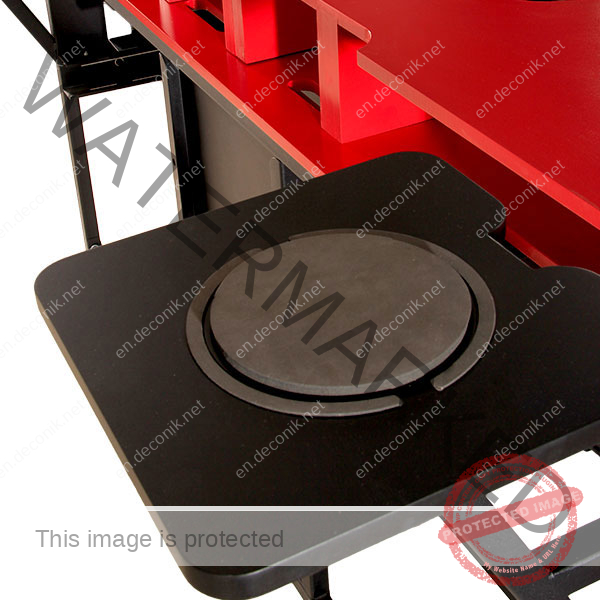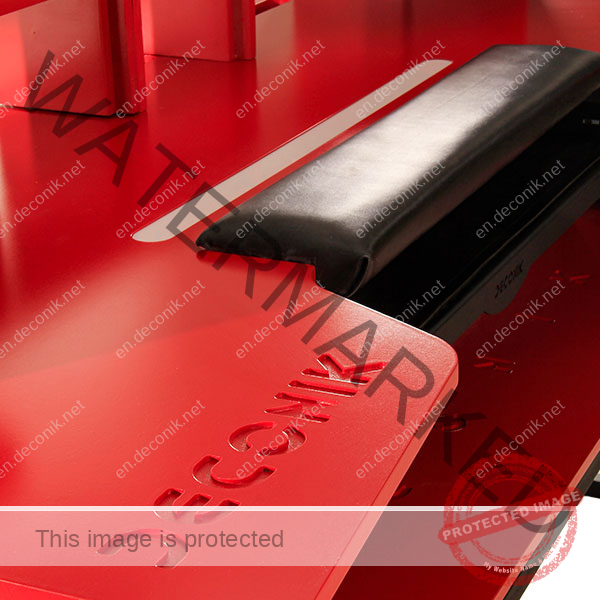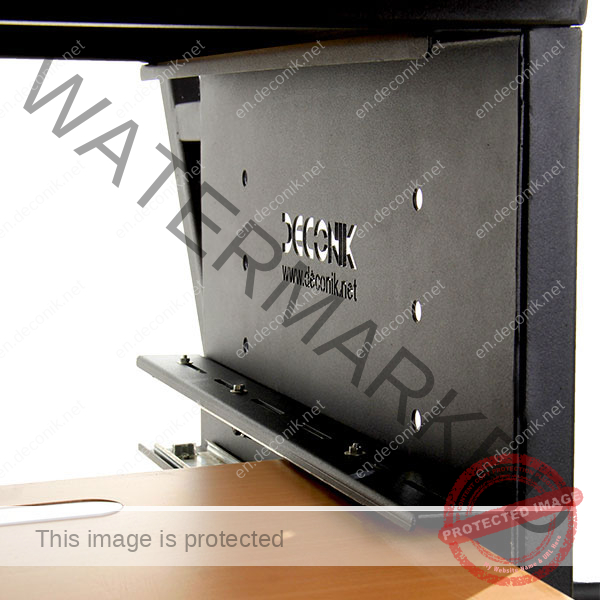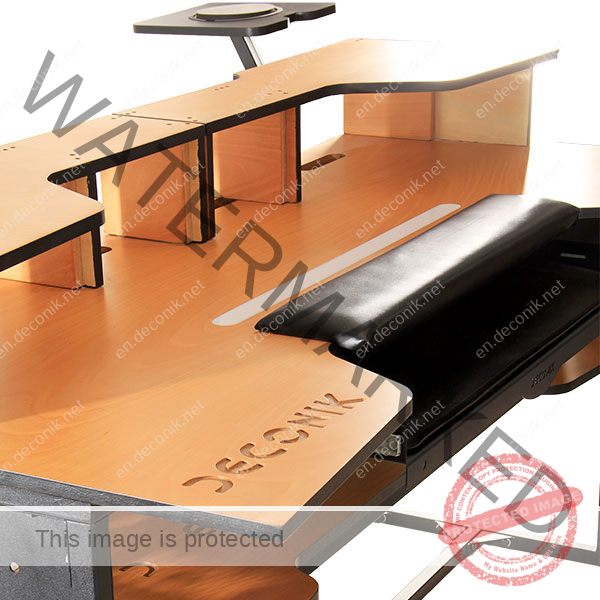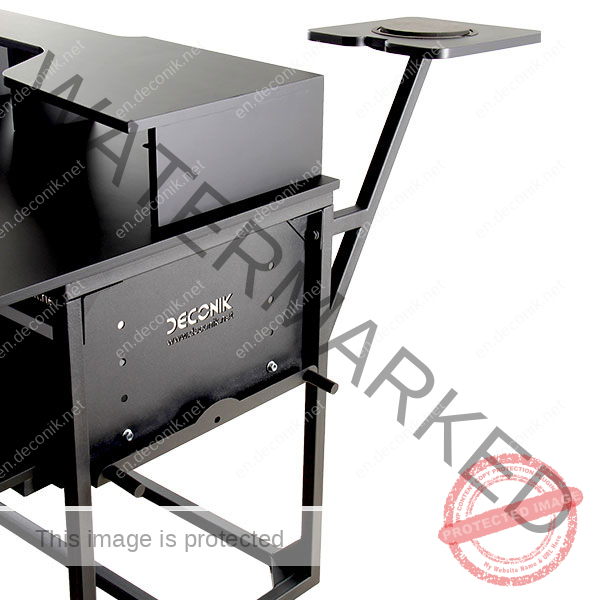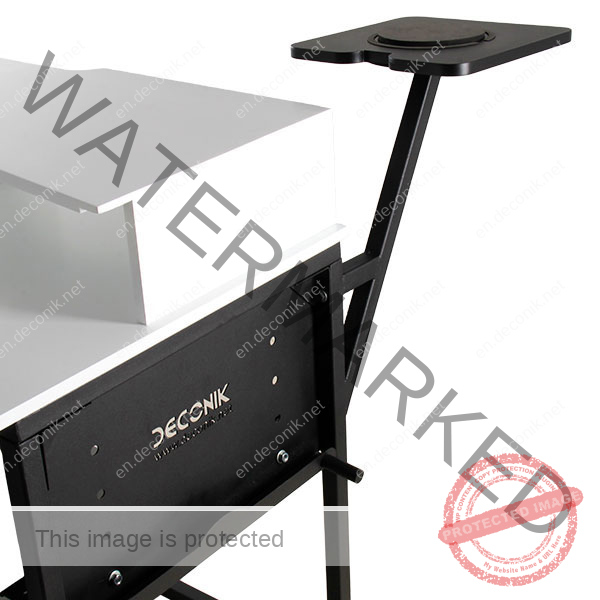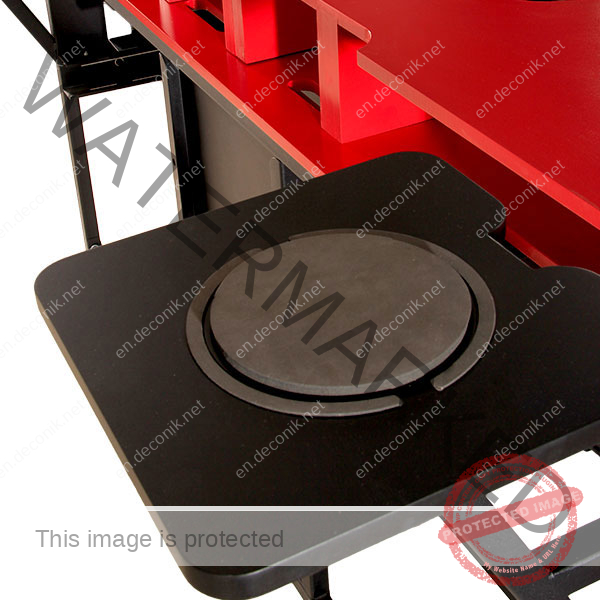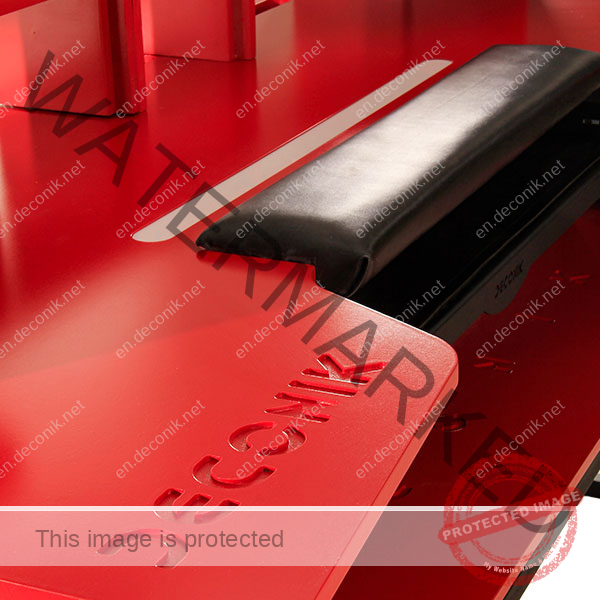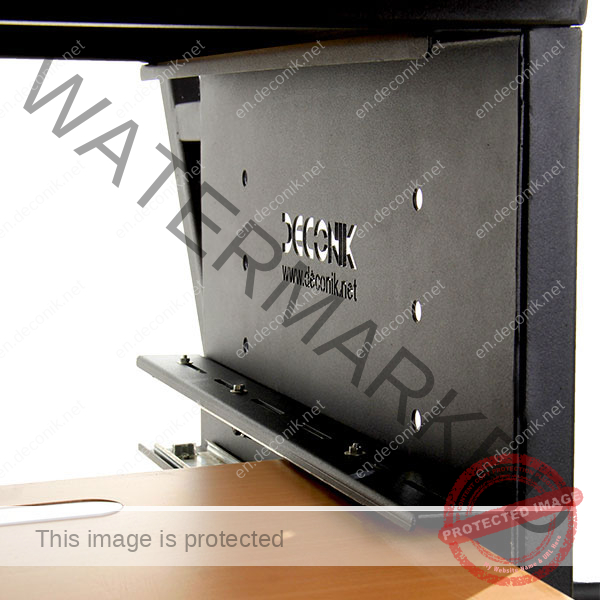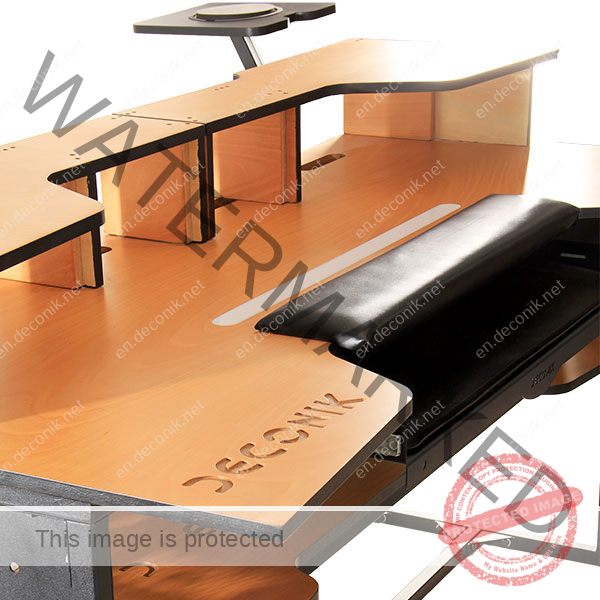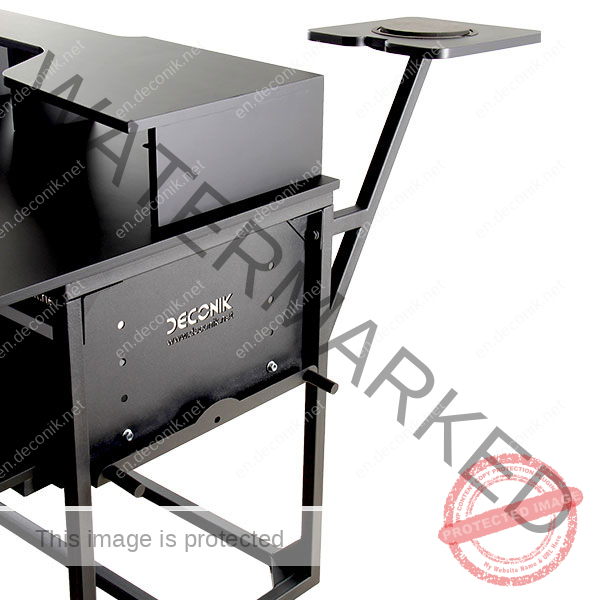 Orbit Studio Desk
Orbit Studio Desk
Deconik studio desk
The ORBIT table is designed considering your need for a studio table, the possibility of placing all the necessary devices on the table, and the new feature of this table is the new material, which is made of metal and the MDF board is designed and can be connected by bolts and nuts and can be opened and closed for so many times and there will be no problem to be moved to another space.
Knowledge of ergonomics allows the human beings to work in the best way in different conditions with environmental tools and facilities. Nowadays, the ergonomics leads to the design of devices and systems that end in the increase and improvement of mental health and greater proficiency of the human beings. For this purpose, Deconik has designed the Studio Orbit table accordingly, which includes this simple and cost-effective sample. Our Studio Orbit desk has a simple and beautiful design made of wood suitable for your work, which fills 2 square meters space from your environment, and the lower sliding screen to control the keyboard and mini controller, which will prepare you to create the best music in standard conditions. In addition to the acoustic panel production, the Studio Orbit desk is another service for you dear ones. Deconik Studio Orbit table is available with easy assembly and installation of lighting.
Product color
Description
Installation method
All the pieces and parts of the table get connected separately with screws.
Ingredients
Raw materials from MDF and METAL with polyurethane coating in 4 colors 
All the pieces of the table get connected along with iron accessories in appropriate thickness.                                        
MDF table legs are considered to be doubled 3.2-cm and the rest of the table parts are very solid. The table is designed to support the weight of 200 kg.
Design
This desk is designed according to the demand and needs of a regulator (customized) and based on ergonomic knowledge.
Functionality: studio desk
Washeable : YES


Acoustic foam tiles improve room absorbing at middle and high frequency sound waves.
Ideal for recording studio, vocal booth, home cinema, office etc.
Noise Reduction Coefficient (NRC): 0.6
Fixing material not included in delivery (options are for example, FlexiFit, StudioTape or acoustic adhesive)
Dimensions (one piece) L x W x H: 600 x 600 x 60 mm
Colour: Black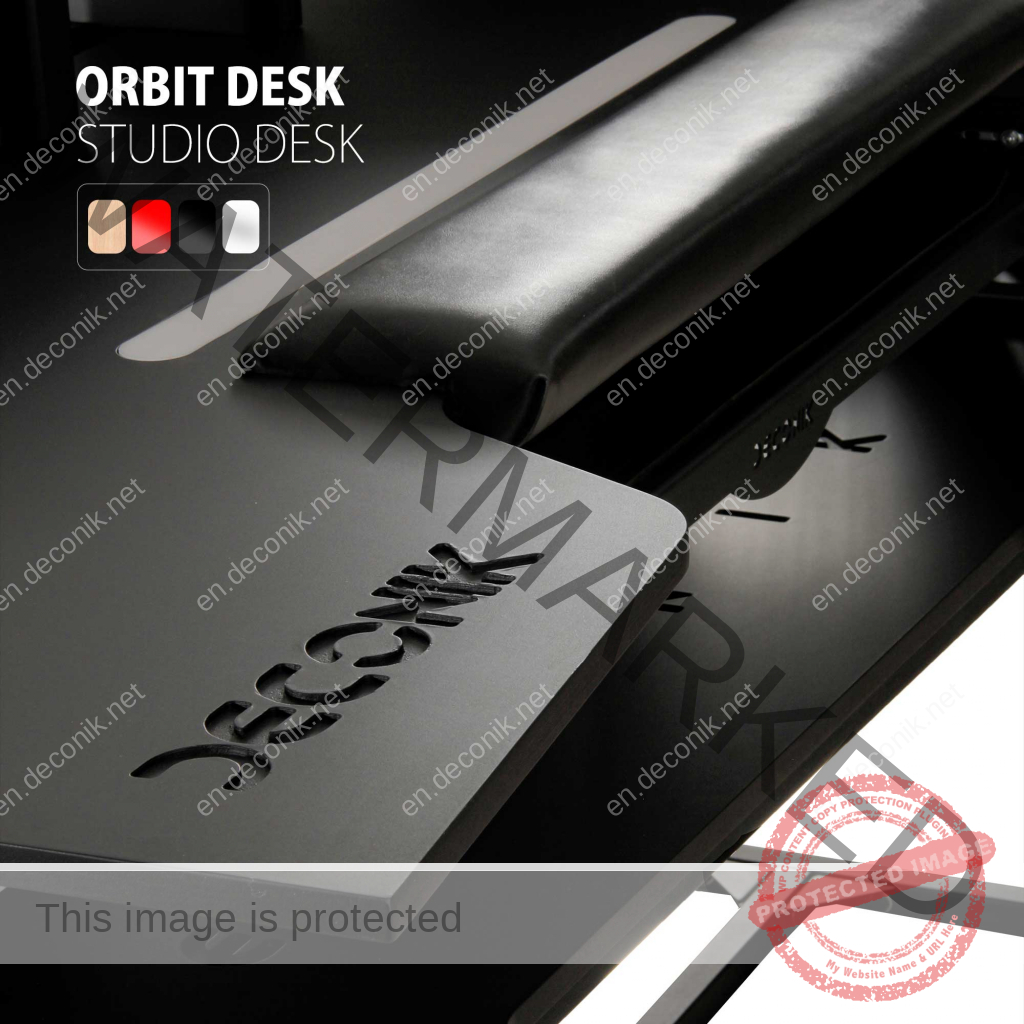 Applications: Control rooms, broadcast studios, live rooms, rehearsal rooms, home theater, conference rooms
Fire Class European (EN): Euroclass F
Functionality: Absorption
Absorption Frequency: Medium Frequencies
Absorption range: 250 Hz to 4000 Hz
Acoustic Class: C
Absorption coefficient (αw) = 0,65
Dimensions: 600*600*60 mm
Scratch Resistance : NO
Washeable : NO
Materials : Foam
Installation Place: wall / Ceiling
Fixing Type: Glued
Additional information
| | |
| --- | --- |
| Dimensions | 100 × 170 × 100 cm |
| Product weight | 0 |
| color | Black, Red, White |
| material | FOMA |
| Product length | 170 cm |
| Product width | 100 cm |
| Thickness | 100 cm |
Tag your photos with this on Instagram.