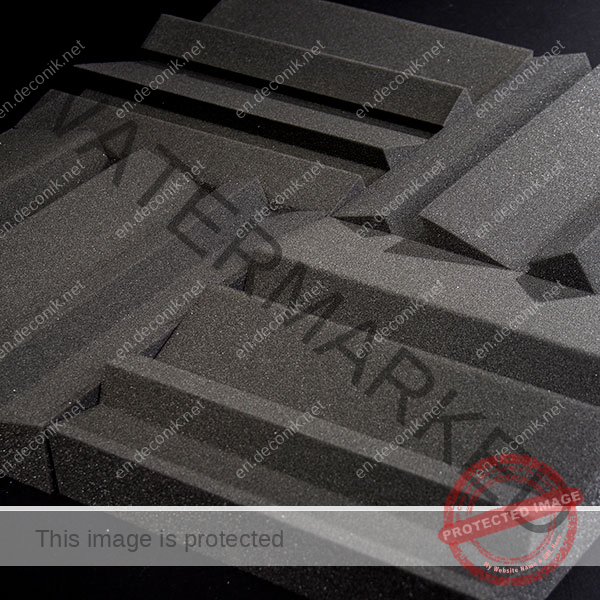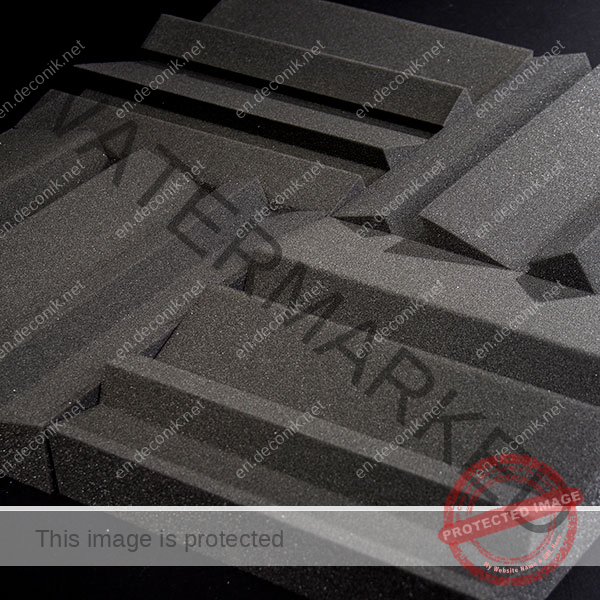 Md 55 Absoption Panel
MD 55 Absoption Acoustic Panel
Acoustic Absorber Set for Medium and High Frequencies
This model of Deconik sound-absorbing acoustic panel is very practical, useful, and effective with special characteristics. It consists of four units that can be arranged in a pattern or a single-unit according to individual taste. One of the advantages of this panel is its wonderful absorbency as well as combined diffuser, being cost-effectiveness, and easy installation. It is a wonderful and versatile acoustic panel. It is suitable for any space in order to adjust, treat, or improve the sound waves.
This Deconik acoustic panel has an excellent absorption capacity as well as an effective emission rate.
Description
Installation site
It can be installed on any flat surfaces, for example, ceiling and wall.
Ingredients
Polyurethane foam (acoustic foam) with suitable density.
Functionality: Absorption
Absorption Frequency: Medium Frequencies
Absorption range: 300 Hz to 5000 Hz
Acoustic Class: C
Absorption coefficient (αw) = 0,65
Dimensions: 500*500*45 mm
Scratch Resistance : NO
Washeable : NO
Materials : Foam
Installation Place: wall / Ceiling
Fixing Type: Glued
Acoustic foam tiles improve room absorbing at middle and high frequency sound waves.
Ideal for recording studio, vocal booth, home cinema, office etc.
Noise Reduction Coefficient (NRC): 0.55
Fixing material not included in delivery (options are for example, FlexiFit, StudioTape or acoustic adhesive)
Dimensions (one piece) L x W x H: 250 x 250 x 45 mm
Unit : 4 num
Color:  Black
 

Applications: Control rooms, broadcast studios, live rooms, rehearsal rooms, home theater, conference rooms

Fire Class European (EN): Euroclass F

Colour code: (Black)
Additional information
| | |
| --- | --- |
| Weight | 0.250 kg |
| Dimensions | 25 × 25 × 4.5 cm |
| Product weight | 250 g |
| color | Black |
| material | FOMA, MONOFOMA |
| Product length | 25 cm |
| Product width | 25 cm |
| Thickness | 4.5 g |
| Number of products in the box | 22 |
| Brand | deconik |
Tag your photos with this on Instagram.